Aside from all the precautionary CYA procedures doctors order, there's a bureaucratic excess in healthcare today that is contributing to its annual inflation.
My mother is 86 and suffers glaucoma which already cost her the vision of one eye. In October her new eye doctor recommended laser surgery to prevent further deterioration of her good eye.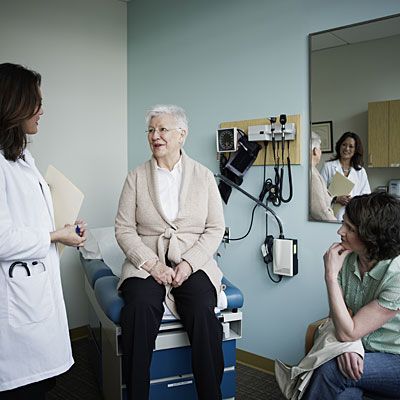 Credit: http://dulichsuckhoe.blogspot.com
At 86, living is complicated, and Mom had her dental bridge fall apart, necessitating dental work as the immediate priority. I discussed with the doctor's staff what the procedure entailed and was assured I could postpone the appointment until Mom's condition was stable. However, then she had some falling episodes that were attributed to possible medication imbalances, and she went into the Skilled Nursing Facility while they adjusted her meds.
Finally, she seems ready for the procedure, so I called to schedule it -- only to learn that she is "outside the 90-day window" since her office visit to the doctor. This means "insurance" requires another office visit before the surgery can be scheduled for a
subsequent
day.
REALLLY? She's 86, and this condition isn't going to cure itself. It's possible the concern is that her condition has deteriorated sufficiently that the laser surgery will not work, but then the doctor should have explained the time-crucial necessity to her and her health advocates (that would be ME, her Healthcare Power of Attorney, who I should mention the doctors or staff NEVER inform about results of her visits even though I've asked for a note in her chart that she is incompetent to make medical decisions on her own).
So now, I have to schedule not only the office visit and surgery but since I am on the
opposite side of the country
and cannot possibly be there myself (which brings to mind countless other issues responsible adult children have to deal with), I also have to coordinate with her home aide to accompany her to both appointments and arrange special transportation for the surgery because her Assisted Living facility only transports on two days a week and the doctor only performs the operation on two OTHER days of the week.
This isn't an isolated incident. It's happening to the elderly and working individuals and people concerned about limited finances and parents with childcare issues and ... well, just about anybody.